My #1 aim is to support your steps to live the change you want to see in our world.
If you are ready to rewrite your personal story, transform whatever holds you back from fulfilling your brightest dream, please get in touch…
Transformative Storytelling For A New World…
Knowing myself as creator of my life story has opened up inner territories I could never have imagined. For years I sought them out among the very wild landscapes compelling me to roam and explore. Travel is rich and rewarding: but I no longer need to go somewhere to seek inspiration or fulfillment. The world each day is a useful mirror and creative tool: showing me where I am choosing victimhood or empowerment, anger or passion, freedom over frustration. I used to confuse success with fulfillment – and couldn't break the crash and burn cycle of my restless nature. Until I discovered another way…a map that guides me in, down and through – whatever is happening or my resistance to it. The map has a mantra: "the way up is down…"
These days, the journey not destination is what matters most. Outcome, reward and the story of 'tomorrow' are no longer drivers. My experience of 'descent' has shown me how to welcome this one and only moment where I meet my full-blooded sensuous humanity, my feeling nature, however uncomfortable that can be. More often than not, the ordinary every day moments become a temple for discovery, love and kinship. My journey of descent – in, down and through – guides me to embody the change I seek. I don't have to climb a mountain or travel anywhere to remember that. And when I forget – again – there is a map to reset my inner compass, feeling my way ever onwards: the way up is down.
Co-Creativity
It's way more fun and rewarding exploring life's rich mystery with others – and that's what I'm called to do – to serve a brighter, empowering collective story, that together as many, rather than few, we can co-create. It starts with remembering ourselves as the source of our own humanity, our own life story. Change the story and the world changes. I support others to explore their inner landscapes to meet Muse. Voice and vision is unique to each one of us – and the way to claim our gifts can be murky. As a guide – in groups, journeys or 1:1s – I relish the delight of a courageous explorer returning from their willing plunge. Fear and Resistance are part of the package of descent – and become rich medicine to signpost the next step of the emerging story – to be lived.
Official Version 😉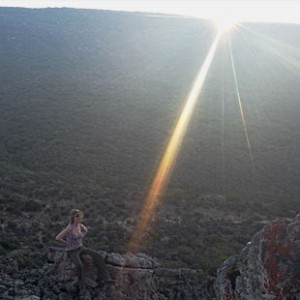 Author, Speaker and Guide, Mags MacKean has drawn inspiration from mountains – quitting her career as a BBC journalist to scale some of the highest peaks in the world. Her first book charts her hapless adventures, a crippling fear of heights – and the realisation how lasting change can't be external. Transferring the goal-driven values of a sea-level office life for an adrenaline-fuelled quest proved a short-lived high. "The Upside Down Mountain" (published 29-1-2016) explores what happens next: to venture in the opposite direction – downhill. Ecologist and peace campaigner, Satish Kumar, has called it, "a new story for our time."
Mags has immersed with shamans in the Amazon, Andes and South Africa. She is a graduate of energy medicine and shamanic healing at Dr Alberto Villoldo's The Light Body School. A qualified coach (The Coaching Academy, UK) Mags has also trained with US-based NOLS (National Outdoor Leadership School) in group leadership & outdoor education, and learnt from thought leaders: Byron Katie, Eckhart Tolle, Antony Robbins, Linda Fitch, Christine Page, Chloe Goodchild & Peggy Dylan. Drawing on her experiences in exploration, leadership and communication, Mags is an inspirational speaker at schools, workshops & well-being events. She coaches individuals and young adults to develop their creativity – a pathway to wellness and wholeness – and guides transformative journeys, including to Peru's ancient heartland.